Ian Johnson
Ian is the founder and managing director of IJPR. He founded IJPR in 2006.
In his previous work at the BBC, Ian was Head of Publicity for Drama, Entertainment and Film from 2001-2004 and was Head of Special Projects in Publicity from 2004-2006.
 Jeni Noel
Jeni's recent projects include Call the Midwife, The Missing, The Hollow Crown and red carpet management for TV Choice Awards.
Jeni has worked in entertainment PR since 1998. She has previously worked with Premier PR, Comic Relief, BBC Continuing Drama and Dennis Davidson Associates.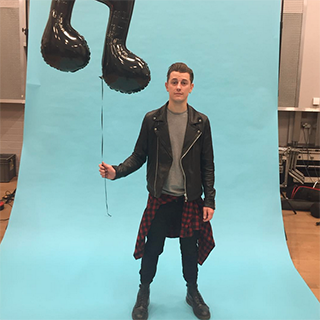 Rich Cain
Rich's recent projects include leading the press for The Voice UK, Mum, and the revival of Cold Feet. 
Rich joined IJPR in 2008. His previous work includes launching comedies such as Rev, Him & Her, Friday Night Dinner and Raised By Wolves, as well as working on E4 dramas Skins and Youngers.
Thom Will
Thom's recent projects include Call The Midwife, The Missing, The Hollow Crown, Wallander, A League Of Their Own and The Crown.
Thom graduated with a first class BA Hons in Public Relations from the University of Greenwich, and joined IJPR in 2010.
Shabnom Khanom 
Shabnom joined IJPR in 2014 and her recent projects include unit publicity for Philip K. Dick's Electric Dreams (Channel 4 / Amazon) as well as Back (Channel 4), A League of Their Own and A League of Their Own: US Road Trip, 50 Ways to Kill Your Mammies, The South Bank Sky Arts Awards, Long Lost Family, Room 101, Pls Like, and Just a Couple.
Nicole Campbell
Nicole assists on all things IJPR and joined the office in 2017. She graduated from the University of Sussex with a degree in Media and Communications.
Nikita Chaudhry
Niki joined IJPR in 2017 and assists on all projects. She is a graduate of Drama from the University of Bristol.
Photography
Working closely with showrunners, producers, broadcasters and international distributors we create imaginative and memorable photography to an agreed brief and budget. We also commission all unit and specials photography and manage delivery and approvals. 
Events
Bespoke events for our clients tailored to project, target audience, budget and brief, ranging from awards ceremonies to industry debates and from influencer dinners to high profile premieres.
International
We have a proven track record of working with international broadcasters and distributors on shows which have been sold all over the world, including a wide range of US clients.  The team at IJPR have arranged press junkets in the UK and abroad and organised visits by the Hollywood Foreign Press Association. 
Unit Publicity
Building strong relationships with on-screen and production talent, IJPR get the most out of a production through collaboration and mutual respect, providing exceptional access and producing engaging behind the scenes materials including press packs, fan videos and more. 
Tamsin Greig, Nico Mirallegro, Kiran Sonia Sawar and Laurie Davidson star alongside Gemma Jones, Neil Morrissey, Tuppence Middleton, Charlotte Hope, Asif Khan, Kingsley Ben-Adir, John Gordon Sinclair and Roshan Seth Written by acclaimed writer and director Jeremy...
Cast includes Lydia Wilson, Joel Fry, James Frecheville, Clare Rushbrook, Tara Fitzgerald, Richard Harrington, Joanna Scanlan and Brendan Coyle. London, 23 March 2017: Filming has commenced in Newport, Wales on a major 6 x 60 psychological thriller series, Requiem,...
Sky Atlantic announces Bliss, a new comedy written and directed by acclaimed US writer/director/performer David Cross (Arrested Development, The Increasingly Poor Decisions of Todd Margaret). The six part series adds to Sky Atlantic's new line-up of original comedy for 2017, which includes Sick Note and The Trip to Spain.